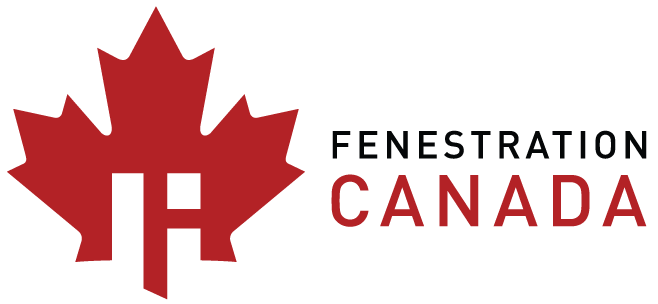 On January 12, 2019 – Fenestration Canada will be officially launching the Fenestration Canada Installer Certification Program.
---
The Fenestration Canada Installer Program has been developed by Fenestration Canada in conjunction with industry stakeholders to provide assurance that an individual possesses the competencies deemed necessary to perform the job function of a Fenestration Canada Installer. The certification is designed to complement accreditation programs for verification bodies.
This certification has been developed in compliance with the ISO 17024 standard. ISO 17024 is the global benchmark for organizations operating personnel certification programs and outlines the methods and procedures required to ensure the objective and unbiased assessment of a candidate's knowledge, skills and abilities.
Passing the C-177-002 Fenestration Canada Installer Certification Examination will indicate that the candidate possesses the knowledge, skills and decision-making abilities necessary to install, service and replace factory assembled windows, exterior doors and skylights that are intended for installation in low-rise buildings and buildings used primarily for residential occupancy up to three stories. Candidates will also be tested on applying appropriate knowledge and skill to assure the installation meets all manufacturer and standards requirements.
Certified Fenestration Canada Installers will be periodically re-assessed to ensure they remain up-to-date on technical developments and industry changes.
The Building Professionals website will contain a registry of companies who employ Fenestration Canada certified installers.
Qualifications of a Fenestration Canada Certified Installer
The Fenestration Canada Installer Certification Examination tests each candidate's knowledge to ensure the candidate possesses the knowledge and skills of the Fenestration Canada Installer known as the minimally qualified candidate (MQC).
The MQC has the knowledge and is able to do the following without assistance, including (but not limited to):
Read, understand and apply:

Codes and Standards
Latest construction and building technologies
Construction documentation including drawings and written specifications
Manufacturer's instructions and requirements
A440.4 Window Installation standard, along with industry best practices and building science concepts
Local and regional climatic requirements

Utilize the appropriate materials, installation methods and maintenance of tools required for the proper installation of factory assembled exterior doors, windows and unit skylights in residential settings 3 stories or less
Basic knowledge of mathematics and geometry
Show competency in basic work site Occupational Health and Safety Requirements
Training Resources
Training courses are available through a number of manufacturers and training organizations throughout Canada, full and part-time in-class and via distance education. Courses are also available through professional associations and may be available through private colleges or other training providers. Building Professionals does not endorse any organization.
Certification Prerequisites
All candidates shall satisfy the following prerequisites:
1000 hours of hands on work experience within the past 3 years.
Successful completion of the certification exam (pass rate is 70%).

Allotted time to complete the certification exam is 3 hours.
Application Process
To become a Certified Fenestration Canada Installer, an applicant shall:
Submit a signed application form.
Meet all prerequisites of the certification.
Sign and adhere to the professional code of ethics.
Submit all required fees.
Pass the Fenestration Canada certification computer-based or written exam.
Please note:
All application fees are due when submitting the application.
An e-mail address shall be included as this will be the primary mode of communication regarding the steps in the certification process.
All information including references provided to Building Professionals as part of the application process will remain confidential.
Building Professionals will process applications in the order received. If an application is incomplete, Building Professionals will notify the applicant via e-mail of missing information. All missing information shall be corrected before the candidate is approved to take the certification exam.
All applicants will receive a confirmation e-mail regarding their registration and certification eligibility requirements.
TYPE
FREQUENCY
AMOUNT
Registration Fee
(non-refundable/non-transferable)
One-time only
$275.00
Online Proctored Exam Fee
Each time to use an online proctor service
$275.00
Approved Location Exam Fee
Each time a physical location provided by BP is used
$300.00
Renewal fee
Annual
$150.00
Reinstatement fee
For each lapsed year.
$150.00
Re-certification fee
Every five years or as directed by Fenestration Canada.
$150.00 + exam fee
All fees are plus GST/HST and in Canadian (CAD) funds.
PLEASE SUBMIT ALL DOCUMENTS TO:
Building Professionals Inc.
250 McDermot Ave, Suite 410
Winnipeg, MB
R3B 0S5
E-mail: admin@buildingprofessionals.com
Phone: 1-833-213-9529
Fax: 1-866-956-5819