In the construction industry, the correct installation and success of many products and systems are dependent on the skills and abilities of the worker in the field. Proper installation results in satisfied customers, increased confidence and the continued growth of the industry.  Personal Certification aims to ensure these workers have the skill and knowledge to complete projects to the highest level.
Building Professionals Quality Institute (BPQI) is recognized as one of the first organizations to provide personal certification for workers and individuals in the energy conservation, green building and construction industry with a focus on the on-site qualification of installers.
In February 2009, the Standards Council of Canada (SCC) granted BPQI accreditation to the ISO/IEC 17024:2003 Personnel Certification Body Program. This accreditation ensures that BPQI protects the public, ensures fairness to candidates and safeguards various industry interests such as product and equipment manufacturers, building officials, architects and homeowners.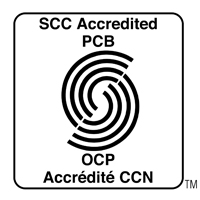 The benefits of certification:
Confirms that the installer has the knowledge to install the product in accordance with all requirements.
Provides a structured professional objective review of the installers' abilities and makes a declaration as to these abilities.
Supplies the installers with continuous, up-to-date knowledge on the technical aspects of the job, along with a mechanism to continue to meet the requirements for certification.
Building Professionals prides itself on in ensuring that all candidates are treated the same and have the policies, procedures and commitment to ensure confidentiality, impartiality for all candidates.